Foods to Boost Your Immunity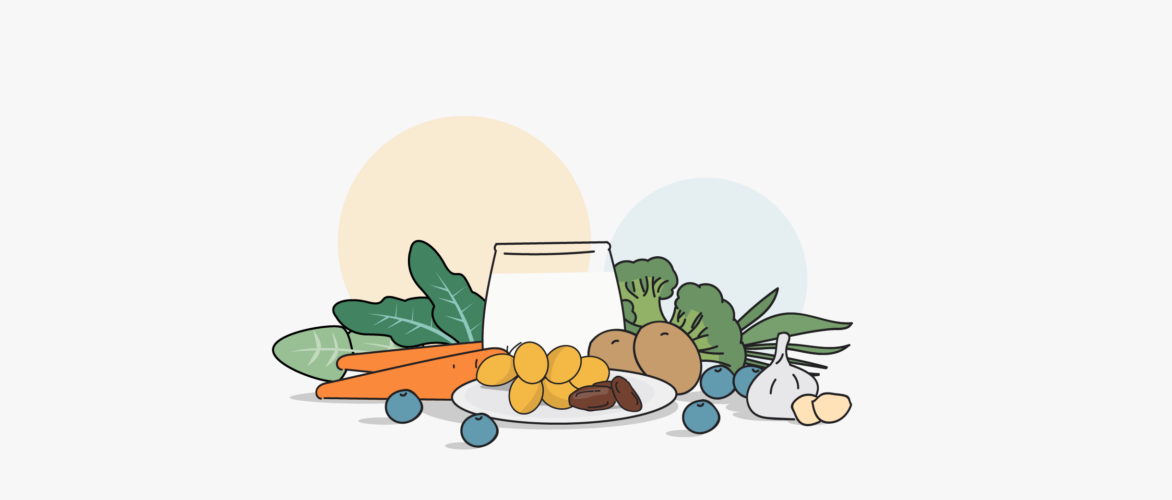 The immune system is the body's defense against foreign bodies. 

The immune system helps fight against bacteria and viruses which are sources of common illnesses like colds, COVID-19, hepatitis, and cancer.

We can protect ourselves by boosting our immunity with the use of nutrient-rich foods on a regular basis. 

Foods containing antioxidants, vitamins, and minerals help boost the immune system.
Our body is a site to various microorganisms – bacteria, viruses, and other microbes. These microbes can either be beneficial or harmful to your body. To protect us, our immune system acts as a barrier to some of these microbes. The first line of immune defense comes from our skin, hair, stomach acids or enzymes, and mucus.
Improving your diet is also a great way to boost your immune system. We can boost it by loading ourselves with food rich in nutrients. Having the right amount of sleep and being stress-free also boost immunity.
Scientists have been studying the connection between lifestyle and immune response. Many factors bolster immunity and help us have a better life. Eating the right amount of nutrients helps our body's defense system. Exercising and losing weight also help to have an active immune system.
Healthy Foods to Boost Immunity
A balanced diet means eating foods full of nutrients such as vitamins A, B, C, D, E, B12, and antioxidants such as flavonoids, minerals, and proteins. Here is a list of foods you can try to achieve a strong immune system:
Nutrients You Need To Know
Here are nutrients that are critical for the growth and function of immune cells:
Vitamins. 

Vitamins are responsible for protecting us from having any illness. They have

antioxidant

properties. Seeds, hummus, chickpeas, lemon, oranges, grapes, strawberries contain essential vitamins.

Minerals.

Our immune system needs minerals like iron, folate, copper, selenium, and potassium. These are

micronutrients

required in a small amount. Below contains the

recommended daily nutrient values

according to FDA:
| | |
| --- | --- |
| MINERAL | DAILY NUTRIENT VALUE |
| Calcium | 1,000 mg |
| Copper | 2 mg |
| Iron | 18 mg |
| Selenium | 70 µg |
| Zinc | 15 mg |
Many factors contribute to a strong immune system. Intakes of healthy foods that are rich in nutrients will strengthen your body. Fruits and vegetables are immunity boosters you can include in your meal.
Immune system – defense system of the body that protects us against bacterial and viral infections.
Enzymes – chemicals released in the body for metabolic activities.
Antioxidants – substances that protect cells from the damage of free radicals.
Anti-inflammatory – agents that act against inflammation.
Catalyzation – the process of breaking down substances in the body.
Micro-Nutrient – nutrients required in small amounts.