Date Stuffed with Dark Chocolate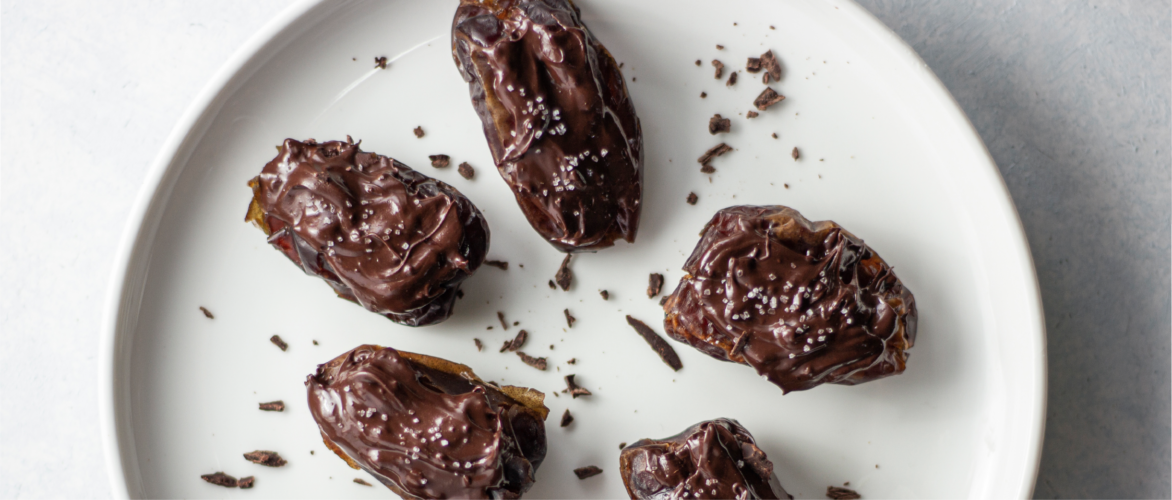 Dark chocolate is a simple and tasty addition to holiday charcuterie platters. It is a snack usually enjoyed by children and may fill your tongue with fantastic combinations of flavors. What's not to like about that? It's very simple to prepare without using the oven, and it just takes a few minutes.
INGREDIENTS: 
1 cup dates

1 dark chocolate bar
INSTRUCTIONS:
Leave the edges intact and cut a lengthwise incision along the middle of each date but not through the bottom. Cut a slit in each date with a sharp knife, then extract the stones.

Take the dark chocolate and melt it in the microwave for 2 minutes.

 Dip the dates in the melted chocolate, and then they are ready to serve.